Before booking your trip to Dover, please verify hours and days of operation for any attraction or business you plan to visit. Many museums and restaurants are closed on Sunday, Monday, and/or Tuesday.
Walking Distance: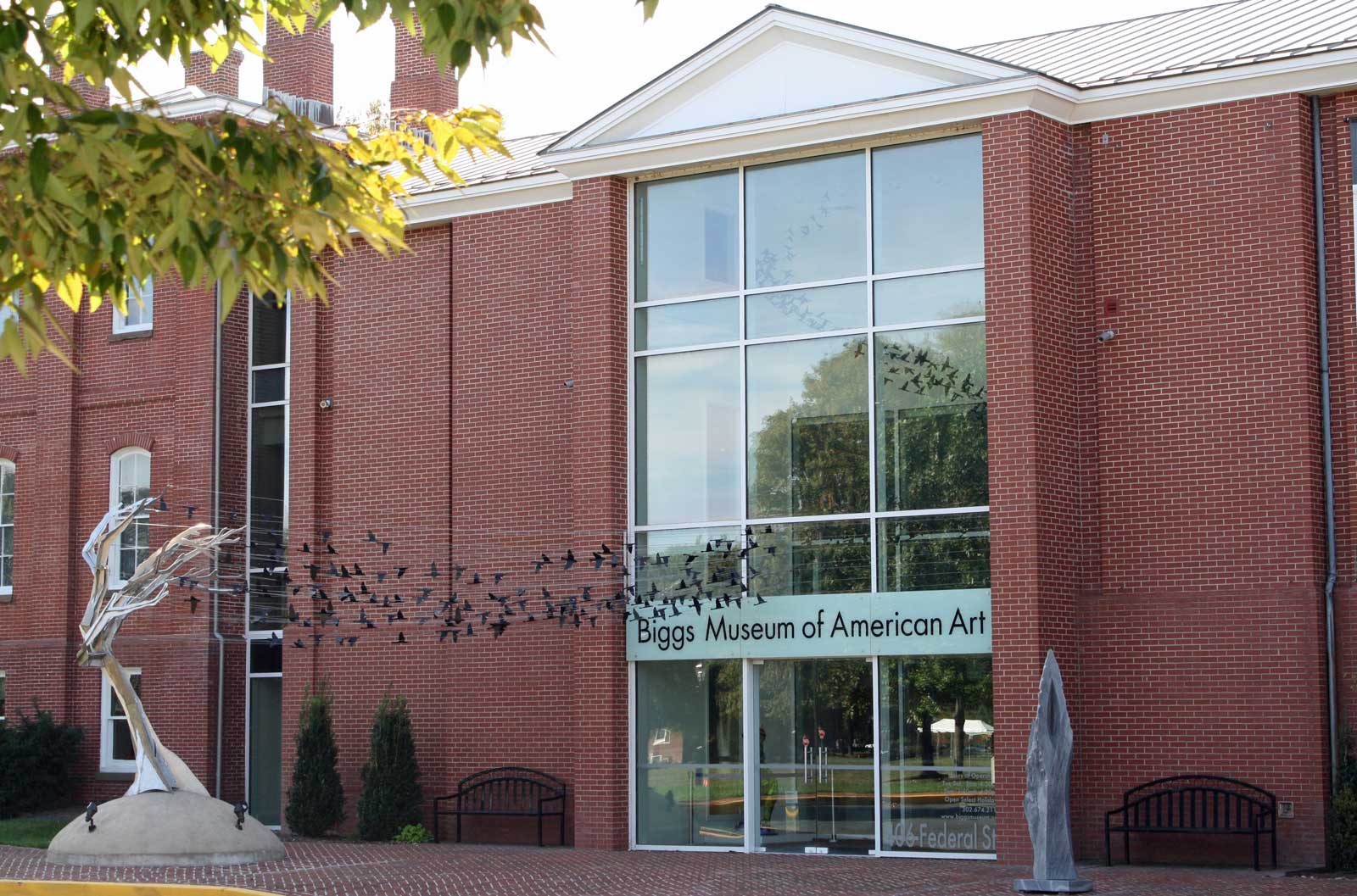 Biggs Museum of American Art
0.7 mi from the Inn (15 minute walk); open Wednesday - Saturday
Features the only comprehensive representational American paintings collection on the Delmarva Peninsula, with highlights by the Peale family, Albert Bierstadt, Gilbert Stuart, and Childe Hassam. Experience a variety of art forms, including sculptures by Hiram Powers and images by Brandywine School illustrator Frank E. Schoonover. View examples of furniture by early-American cabinetmakers. The Museum also houses a fine collection of regional silver.
Delaware Agricultural Museum & Village
1.2 miles from the Inn (30 minute walk); open Wednesday - Saturday
The main Exhibit Hall features historic farm equipment of all sizes, including a crop-dusting bi-plane, milk truck, and rare steam-powered equipment. Outdoors, stroll through "Loockerman Landing," a re-created 1890s town. Tour several historic buildings, including a train station, church, barbershop, general store, one-room schoolhouse, mill, blacksmith shop, and farmhouse.
Delaware Public Archives, Visitor Center & Galleries
1 mile from the Inn (20 minute walk)
Housed in the Delaware Public Archives building, the welcome center features changing exhibits and a rotating display of Delaware's founding documents, while also serving as a source of information on local and statewide attractions, events, and activities.
Johnson Victrola Museum
0.8 mile from the Inn (20 minute walk); open Wednesday - Saturday
The museum highlights the life and achievements of Eldridge Reeves Johnson, founder of the Victor Talking Machine Company and a pioneer in the development of the sound-recording industry. His company grossed millions annually, and produced some of the most famous recording artists in the world, before being sold to RCA in 1929. Exhibits include phonographs, recordings, memorabilia, trademarks, objects, and paintings that highlight Mr. Johnson's successful business enterprises and chronicle the early development of the recording industry.
Old State House
0.7 mi from the Inn (15 minute walk)
Open for guided tours Wednesday - Saturday (see website for tour times)
Explore the trials and tribulations of a new state at this important landmark, completed in 1791. The first floor of the Old State House features an 18th century-style courtroom, while the second floor features the former chambers of the state legislature. The building served as Delaware's state capitol until 1933.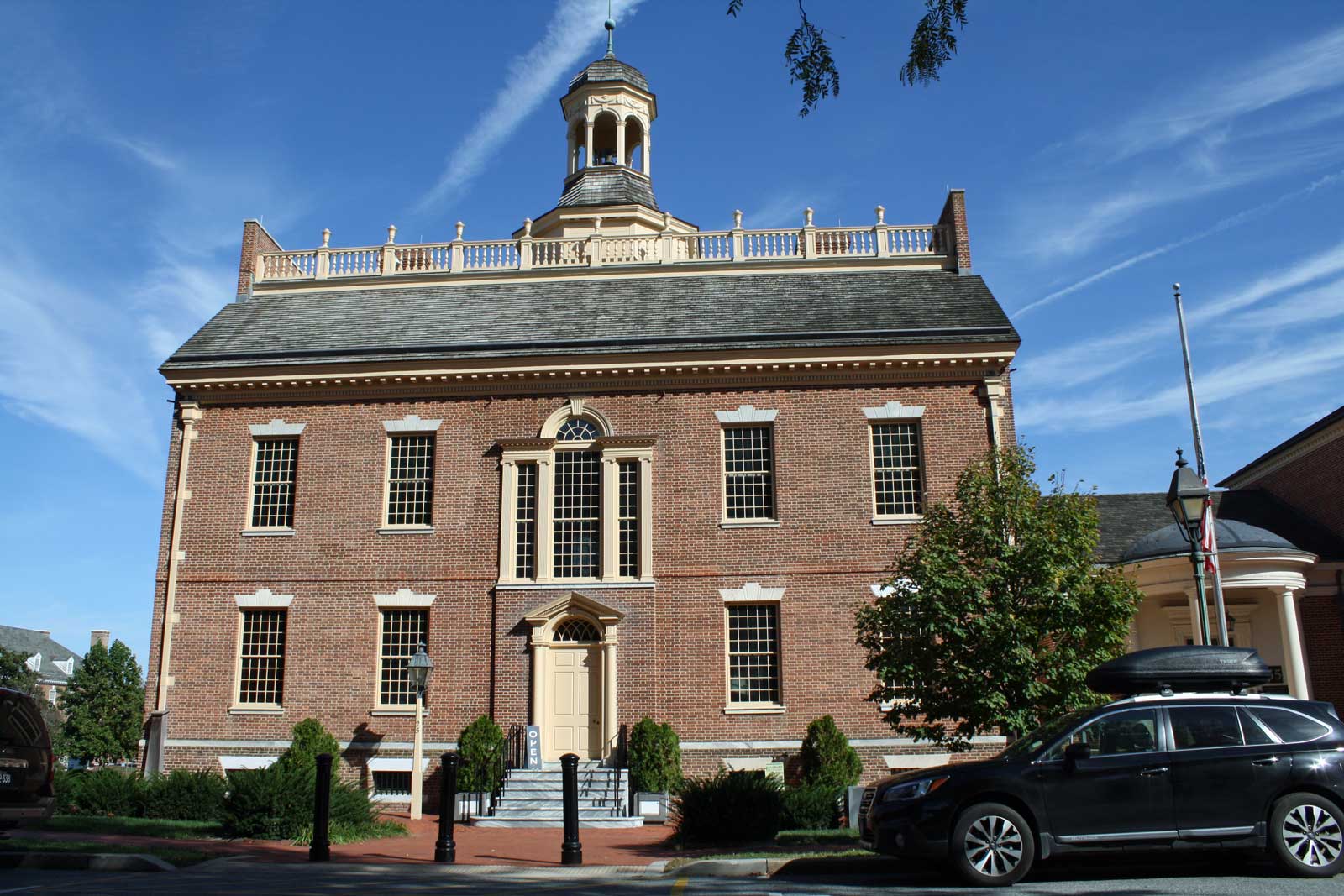 Easy Driving Distance (Under 10 miles):
Air Mobility Command Museum (adjacent to Dover Air Force Base)
Open Wednesday - Sunday
This is the only museum in the United States dedicated to airlift and air refueling history. See more than 30 aircraft varying in roles and sizes, including airlifters, fighters, bombers, helicopters, a massive C-5 Galaxy, and even a presidential aircraft. Many are open for tours. Climb to the top of a historic control tower, and try a flight simulator.
Bombay Hook National Wildlife Refuge
Open daily sunrise - sunset; visitor center open weekends
Bombay Hook National Wildlife Refuge protects one of the largest expanses of tidal salt marsh in the mid-Atlantic region. The refuge, located along the coast of Delaware, is mostly marsh, but also includes freshwater impoundments and upland habitats that are managed for other wildlife. The refuge, a nationally recognized birding spot, is designated a Globally Important Bird Area. The refuge offers visitors a 12-mile wildlife drive, five walking trails, three observation towers, and interpretative displays.
Delaware State Police Museum
Open Tuesday - Saturday
Uncover fascinating true crime stories from Delaware's past, and learn about law enforcement from retired state troopers. Items on display include a 911 command and control console, vintage uniforms, firearms, a motorcycle, helicopter, and several patrol cars.
John Dickinson Plantation
Outdoor grounds open Tuesday - Sunday; house tours available Thursday - Sunday
John Dickinson was one of the founding fathers of the United States – a signer of the U.S. Constitution – and was known as the "Penman of the Revolution." Explore this historic plantation, and take a trip into the fascinating world of 18th-century America. Tours are conducted Thursday - Saturday by historic interpreters dressed in period clothing.
Breweries, Distilleries, & Wineries:
Casinos & Harness Racing:
All Delaware casinos are smoke-free, and include slots, table games, sports betting, and live harness racing (in season).


Entertainment:
Golf (Public Courses):
Parks and Trails:
Unique Shopping: