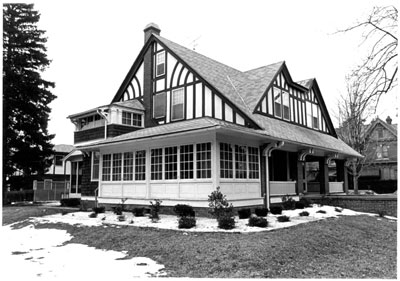 The State Street Inn is located in a historic Tudor Revival home at 228 N State Street. The home is part of the Victorian Dover Historic District, listed on the National Register of Historic Places. It was built circa 1911 for Mr. and Mrs. Walt Conaway.
Later, it was the home of Simeon Selby Pennewill (1867-1935), who served as Delaware's Governor from 1909-1913, after completing two terms as a State Senator. He was educated nearby at the Wilmington Conference Academy, now known as Wesley College.
New Life as a B & B:
The home was converted to a bed-and-breakfast around 1984, and was originally called the Tudor House.
In 2003, the home was purchased by Mike and Yvonne Hall. They updated the kitchen, expanded the innkeeper's quarters, and restored many of the home's original features. It re-opened as the State Street Inn in 2005.
In 2017, the Inn was sold to its current owners, Fred and Joan Breukelman, and their son Steve.
Today, the home retains its historic charm. The State Street Inn is nestled among a diverse collection of stately homes, most constructed during the late 19th or early 20th centuries.